Bins, bins, bins. As a professional organizer, I've been known to spend the better part of an afternoon searching for just the perfect bin for a client.
The quest for a stylish bin, both fabulous and functional, starts after determining exactly what needs to be stored. Once you've got that down, measure your space and then let the fun begin.
From baskets to canvas. From metal to plastic. Do you want jute, sea grass, lacquer, or linen? The options are endless!
This month I'm sharing my favorite bins out there.
Let's start with classic basket options.
Eileen Fisher Senegal Baskets - from Garnet Hill
IKEA Expedit Seagrass Bins
Jacqueline Underbed Basket from Pottery Barn
Modern Weave Storage Bins from West Elm
Now bins in other natural materials like jute, linen, and canvas.
Richards Eyelet Tote from Gracious Home
Bamboo Jute Collapsible Bin from Crate and Barrel
Chevron Bin from See Jane Work
Pandan Bins from Serena & Lily
Metal works for an industrial feel and also when you need something durable.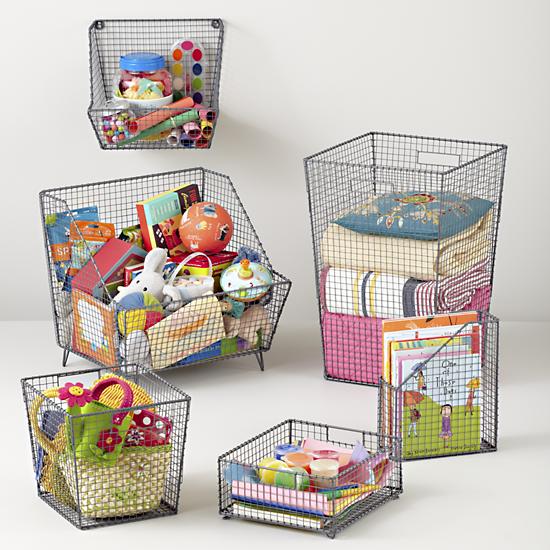 Down to the Wire Bins from Land of Nod
Macbeth Storage Bins
Square Brocade Bins from The Container Store
And why not a little something for the kiddies while we're here.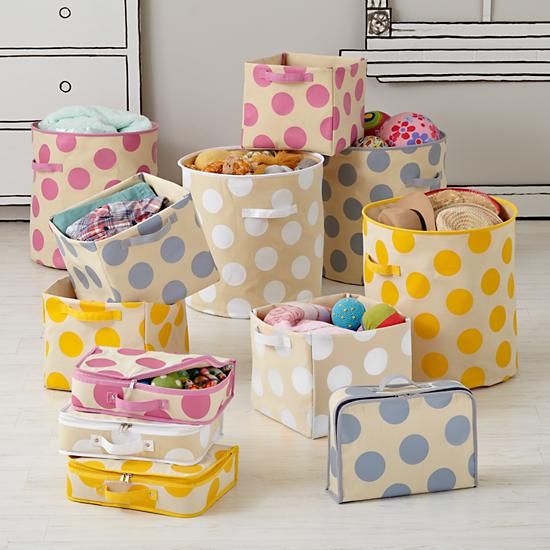 Dotted Storage Collection from Land of Nod
,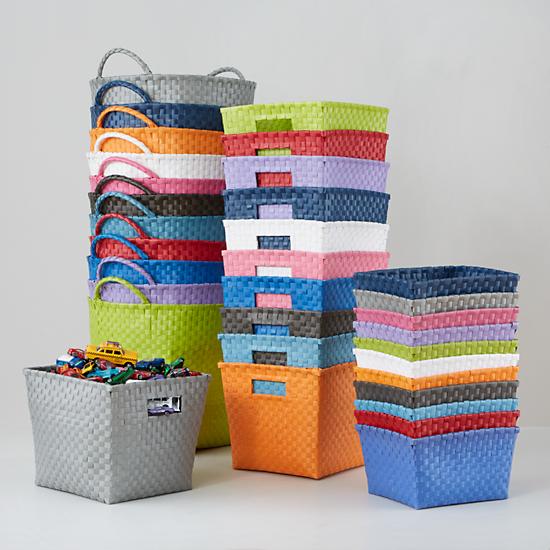 Strapping Storage from Land of Nod
I'd love to hear from you. What's your most favorite bin? Comment here and let me know.
This is a guest post by Korinne Kubena Belock, founder and owner of Urban Simplicity, a professional organizing company based in New York City.
Related Links:
Getting Organized in 2013
Urban Simplicity on Facebook
Urban Simplicity Guest Blog Series